… for your patient's well-being
What makes DSQcr unique?
Rounded head to prevent tissue laceration.

Easy to place in hard bone and stability in soft bone.

Slot to retain orthodontic accessories.

0.70 mm slot for retention of wires and ligatures.

Self-piercing tip that facilitates insertion in alveolar bone without a pilot drill.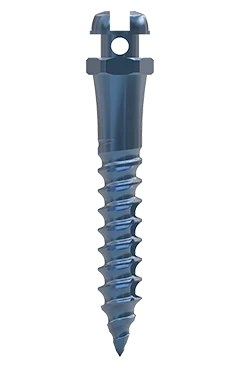 Recommendations for Use
Retrusion in incisors or in the incisor and canine region, both in the maxilla and mandible.

Mesialisation and distalisation of premolars and molars.

Management of individual teeth on the three planes(intrusion, extrusion, vestibular inclination, palatinisation or lingualisation).

Traction of teeth included.

Extrusion of posterior molars for control of the posterior vertical dimension. (DSQst)

Incisor extrusion in cases of open bite. (DSQst)

Intrusion of posterior molars for control of the posterior vertical dimension.

Intrusion in cases of overbite and reduced vertical dimension. (DSQcr)