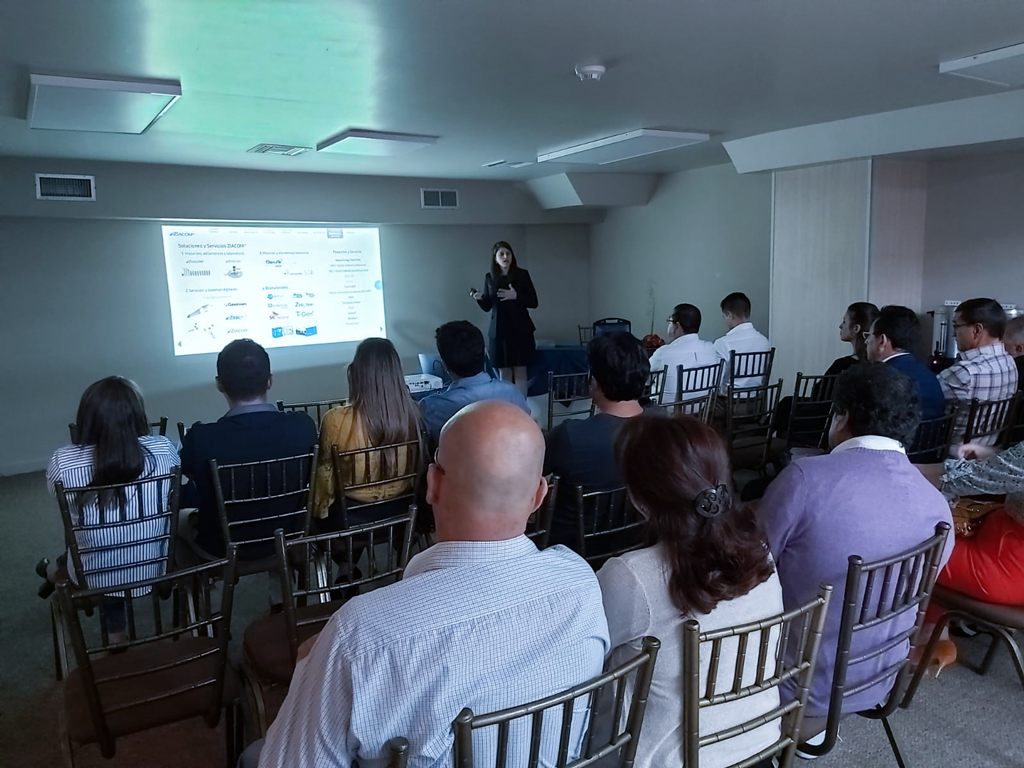 ZIACOM officially presents its Zinic and ZinicMT implants in Ecuador, specifically in the city of Quito.
Dr. Daniela Bazzano and Dr. José Sirica, Technical Product Managers of ZIACOM, presented the products and gave the necessary training to the sales team of our official partner for the cities of Quito and Guayaquil.
The presentation of the implants took place in a conference room at the Best Western Hotel, where the company and the company's entire product portfolio were also presented. The participants of the event had the opportunity to clarify any doubts related to the implants and to enjoy a pleasant lunch.
Likewise, ZIACOM was present at Expo Dental Quito 2019 to continue offering the necessary product support to the attendees of the fair.