With our high-definition state-of-the-art scanners, professionals are able to obtain high-definition images that enable a more precise and detailed diagnosis, as well as an exact representation of the implant position in 3D as a starting point for digital planning and the development of the complete digital workflow.
CS 3600, from Carestream Dental
Simple, precise and fast digital impression taking
Versatile and user-friendly.

Its interface is designed to be simple and intuitive to use, so that the professional can prioritise the patient over the use of software.

Streamlines treatment.

CS 3600 enables the transition between the different stages of treatment to be fast and comfortable, both for the professional and the patient.

Minimally invasive.

Digital impression taking makes it possible to do without conventional moulds and other impression methods that may be uncomfortable for the patient.

Easier dentist-patient communication.

CS 3600 is an ideal tool to explain to the patient what the treatment will entail and the reasons behind it.

It helps the patient to understand his or her treatment in a visual way.

With the help of the high-resolution scanned image, the patient can see and understand the diagnosis easily.
EzScan-i, from VATECH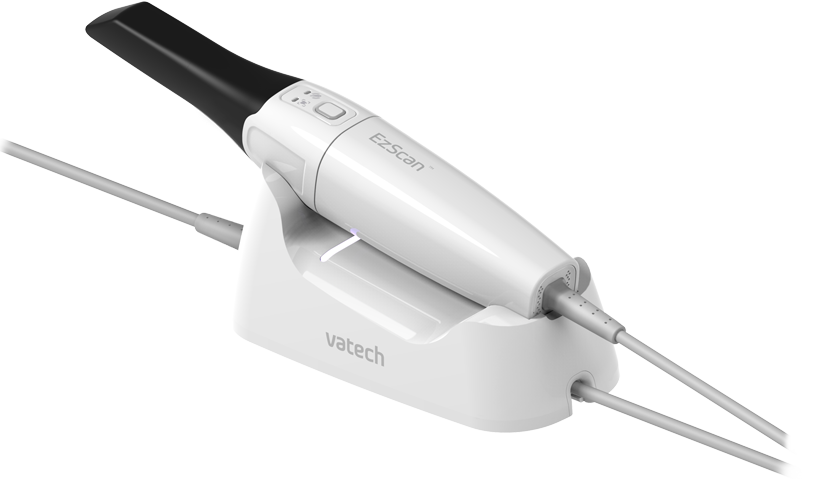 Simplicity, reliability and profitability
Unbeatable ergonomics.

Long-lasting autoclavable tips (up to 250 cycles) and rotating tip for faster scanning.

Compact size.

Its compact and light design is targeted to maximise the comfort of dentist and patient.

Continuous, fast and accurate scanning.

Less than 2 minutes required to scan a full arch. The rotating tip ensures optimum scanning.

Intuitive interface and workflow.

Create and manage each clinical case simply and intuitively, and instantly send digital files to the laboratory.

Effortless communication with the laboratory.

Compatible with any open CAD system that supports multiple file formats (STL/PLY/OBJ).